Posts Tagged 'professional wedding photography'
Wedding videos are the only way to be able to really look back and see the memories that happened on your wedding day. While pictures can give you a vague memory recollection, videos show you what really happened on your big day.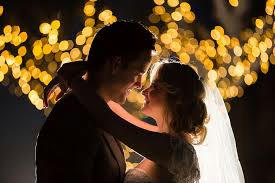 It is very common for people to have their weddings recorded these days. Pictures are also common, but wedding videos give a view that pictures would not otherwise be able to. Just like if you hired a photographer to take pictures on your big day, you can hire as professional to take videos of the important moments. This can be costly, and as such you or your family members may instead turn to making your own videos.
Everyone seems to have a digital camera hidden somewhere. Maybe they have a normal model, or maybe they simply have one on their phone — either way, people are more ready to take pictures than ever before. For your wedding video, you could have a dedicated digital camera to get footage of all of the action and have the guests pass it around during the ceremony or festivities. This is a good way to get the event from all angles, and when looking back it is always nice to think "Hey, I took that shot!" or "I know who was filming right then."
If you do have a professional record your wedding, you need to be sure that there are no hidden fees. Clearly get a quote on the price of recording video, whether there are hourly charges, and how much it will cost to edit video once it's all done. While this option is more expensive, more often than not professionals will provide you with a high quality video that is edited to perfection. Many of them also give your photo albums for an extra fee.
If you do not have a professional record your wedding and you want to transfer the video to a DVD, there are plenty of software suites for you to use in order to do this. Many of these are not free, you will be able to edit the DVD as you see fit and can add menus and even sometimes special features to the DVD.
A lot of time and planning has likely gone into your wedding ceremony, and capturing the big moments during it is a big part of remembering your special day. With today's easy wedding video options, you do not need to get a headache over how you will get your video recorded or over the options available. Working with your own budget and whether to get your family really involved in the video making process will dictate which option is the best for you.